Aujourd'hui nous abordons la notion de design émotionnel, celui qui nous permet de développer des émotions à travers nos expériences sur les interfaces.
Avant d'entrer dans le vif du sujet, nous avons trouvé intéressant de vous faire part d'une citation du livre de Donald Norman, spécialiste du design émotionnel:
''A product has to be balanced, it should provide value, fulfill the needs of the users, and make good business sense. But if it doesn't feel right, who cares if it works? We need both pleasure and function. Beauty and usability."
Un produit doit être équilibré, il doit offrir une valeur ajoutée au client en répondant à ses besoins, tout en étant cohérent avec le business. Mais s'il n'est pas beau, qui se préoccupe de savoir s'il fonctionne? Allier plaisir et fonctionnalité est nécessaire. Esthétique et utilité.
Comprendre le design émotionnel
Effectivement, le design émotionnel permet à vos interfaces de devenir plus humaines, d'acquérir une personnalité et une image, celle de votre entreprise. Le design émotionnel inspire ainsi à l'utilisateur des émotions positives qui lui permettent de s'identifier à vos valeurs.
Grâce aux expériences que vous lui faites vivre, l'internaute peut être affecté au niveau viscéral, comportemental et réflexif:
le niveau viscéral concerne la première impression que l'utilisateur a de l'interface. C'est le côté esthétique qui prime;
le niveau comportemental se base sur l'aisance d'utilisation que l'internaute aura avec la plate forme, c'est l'ergonomie avant tout;
Le niveau réflexif concerne les répercussions que la plateforme aura sur l'internaute en termes, d'image, de fierté…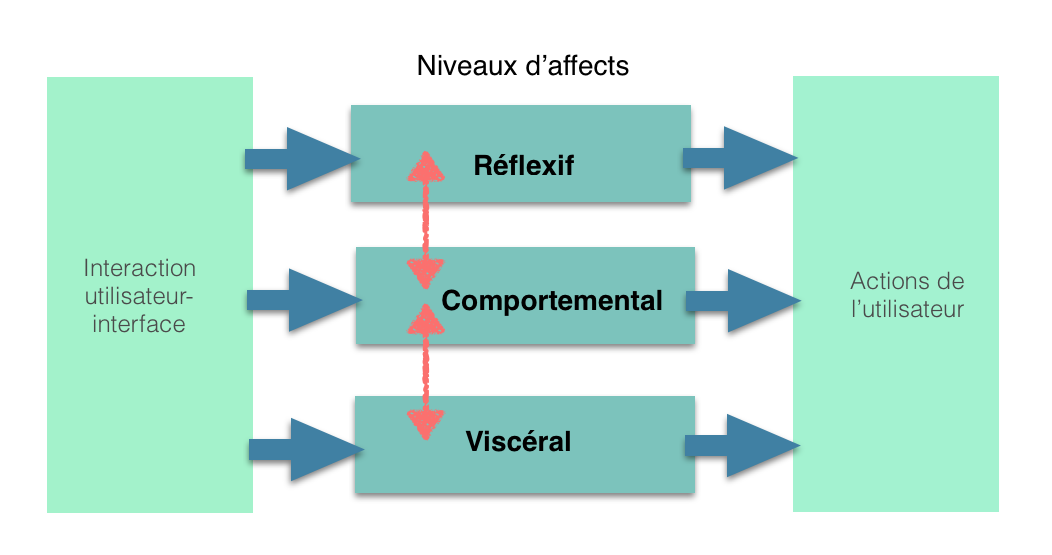 Attention toutefois, il ne faut pas que la crédibilité, l'ergonomie ou encore la clarté de votre plateforme soit entachées au profit du design. Utilisabilité et design émotionnel doivent aller de pair !
Le site Airbnb a su allier design émotionnel et fonctionnalité, le site est à la fois attrayant, animé, accessible et pratique.
Pourquoi susciter l'émotion ?
Chaque action publique que vous réalisez reflète l'image de votre entreprise: il parait donc primordial que votre interface soit soignée et agréable. Votre but premier, comme celui de toutes les entreprises est de satisfaire votre client. Vous connaissez donc ses besoins et votre but est maintenant de lui faire vivre une expérience autre que celles qu'il connaît déjà.
Si votre interface est claire, l'internaute a beaucoup plus de chance de mémoriser votre offre. Et si celui-ci vit une expérience mémorable il va ressentir de la sympathie pour votre interface et donc un engagement plus fort pour votre entreprise.
Le site norvégien Boligreisen reconnu parmi les meilleurs selon awwwards.com propose un voyage captivant afin de promouvoir l'idée d'acheter une nouvelle maison. Allez-y faire un tour vous ne le regretterez pas !
L'être humain est généralement attiré par les choses faites de façon proportionnée, harmonisée, claire et simple d'utilisation. Il nous arrive souvent de rire d'une interface ou même de la quitter parce qu'elle est trop chargée ou trop colorée… Une mauvaise expérience sur un site c'est comme une mauvaise expérience dans un restaurant: on n'a pas envie d'y retourner !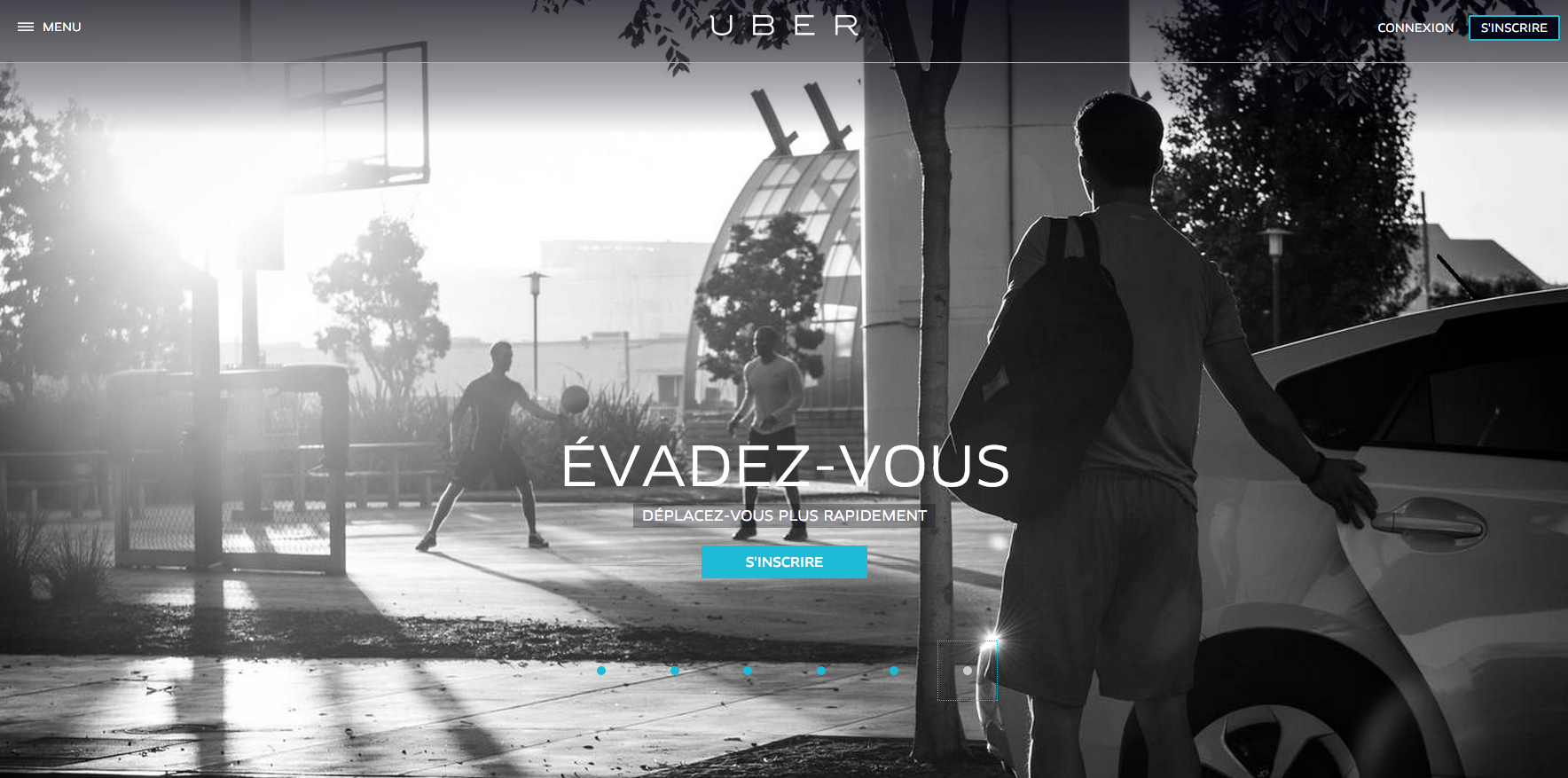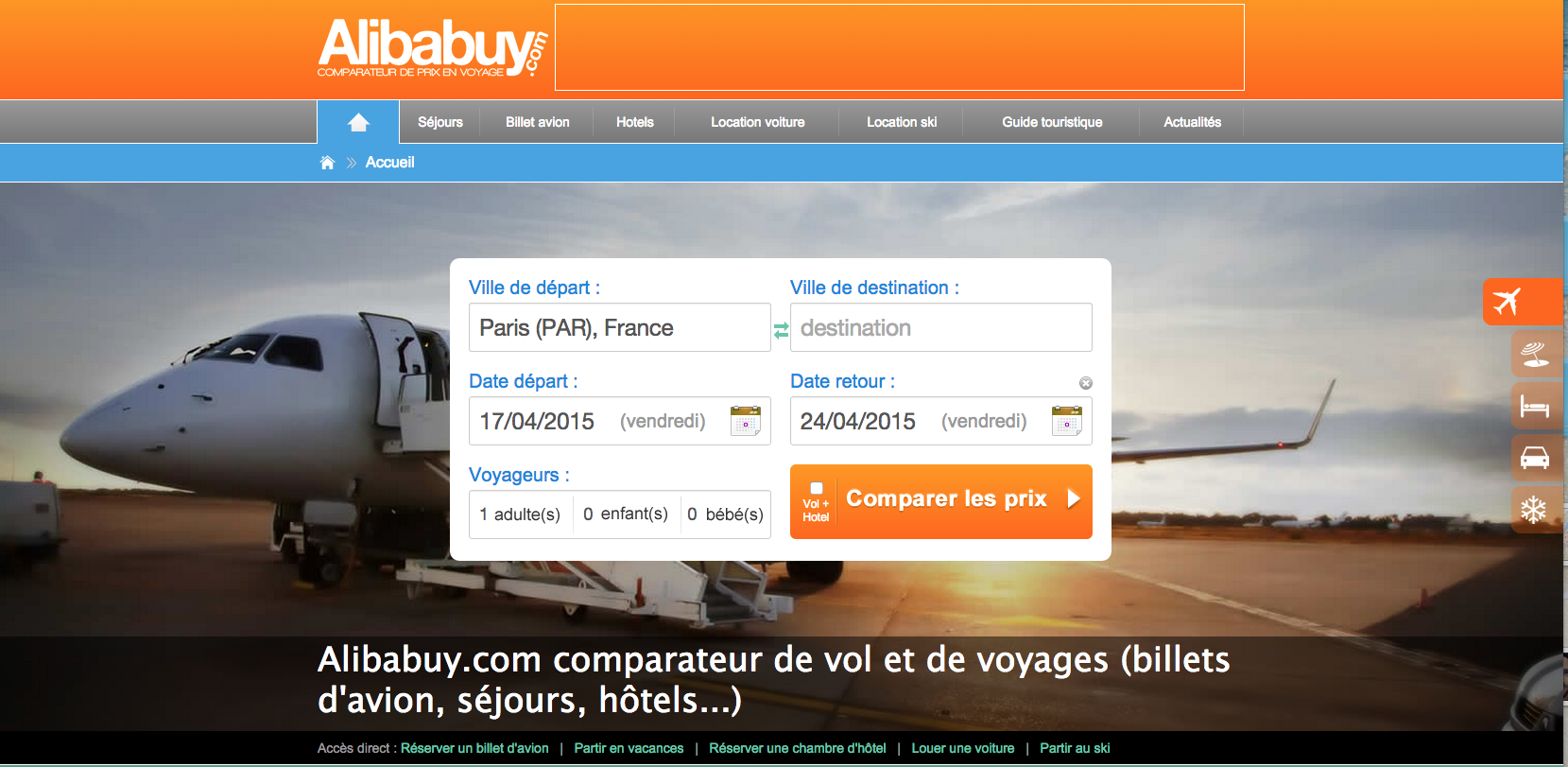 Comme on le voit ci-dessus, on peut trouver, pour des offres à peu près similaires des interfaces très différentes. Il faut néanmoins arriver à trouver un juste milieu afin de ne pas faire vivre un moment désagréable à l'internaute.
L'humain agit sur la technologie qui en retour agit sur l'humain, alors il faut que vous soyez clair et accessible, que votre interface reflète votre personnalité, qu'elle soit interactive et humoristique. Somme toute, recevez vos internautes aussi bien que si vous les receviez au sein de l'entreprise ou au sein d'un restaurant.
Et vous ? Pensez-y… Avez vous vécu des expériences impressionnantes sur des interfaces ? Quels sites vous ont séduits, captivés et transportés?
Comments
comments